Faith Village (preschool-3rd Grade) – Wednesday at 6 p.m.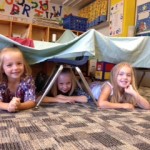 This is a time for praise, prayer and fun.
6:00-6:30 p.m.: Redemption Rockers in the Sanctuary
6:30-7:30 p.m.:
Hearing the Story (Listen to the Word of God)
Responding in Gratitude (Activities in response to the Word of God)
Loving and Serving God (Thanking God and a challenge to serve during the week.)
We hope you will join us for this community building time!
---
ROCK – A Solid Place Just for 4th-6th Graders – Wednesday from 6:00 – 7:30 p.m.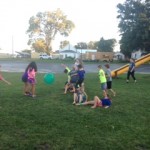 ROCK's desire is to minister to preteens by offering biblical teaching and wild programming that is built just for them.
6:00-7:00 p.m.: ROCK lesson in library or upstairs classroom
7:00-7:30 p.m.: ROCK games in Fellowship Hall
---
Jr. High
5:30-6:30 p.m.: Jr. high dinner and youth group in Fellowship Hall
6:30-7:30 p.m.: Confirmation in library or upstairs classroom
---
Sr. High
Sunday Evenings at the Miller's Home

6:00 p.m.: Dinner and catching up from the week
6:30 – 7:30 p.m.: Bible Study and Prayer + Dessert
Check out our Spring Schedule
April 1 – No meeting EASTER
April 8 – Fruit of the Spirit: Gentleness
April 15 – Fruit of the Spirit: Self-Control
April 22 – Highway Clean Up
April 29 – NO Meeting Rev. Miller out of town