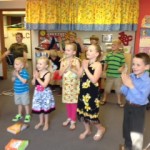 Faith Village (preschool-3rd Grade) – Wednesday at 6 p.m.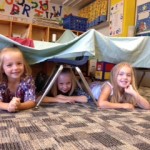 This is a time for praise, prayer and fun.
6:15-6:30 p.m.: Redemption Rockers in the Sanctuary
6:30-7:30 p.m.:
Hearing the Story (Listen to the Word of God)
Responding in Gratitude (Activities in response to the Word of God)
Loving and Serving God (Thanking God and a challenge to serve during the week.)
We hope you will join us for this community building time!
FAITH VILLAGE will Resume again Virtually, due to the Covid virus.  We will start the week of September 6.  
We will be adding the links for our virtual Faith Village soon.
---
ROCK – A Solid Place Just for 4th-6th Graders – Wednesday from 6:00 – 7:30 p.m.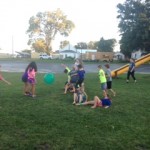 ROCK's desire is to minister to preteens by offering biblical teaching and wild programming that is built just for them.
6:00-7:00 p.m.: ROCK lesson in library or upstairs classroom
7:00-7:30 p.m.: ROCK games in Fellowship Hall
---
Jr. High
6:30-7:30 p.m.: Jr. High/Confirmation in Fellowship Hall
Jr High Youth Group will resume with in-person discussion and fun on Wednesday September 9th. 
---
Sr. High
Kick off planning session scheduled for August 30 @ 6:30
You are invited to come Sunday evening August 30 @ 6:30 p.m. to give us your thoughts for your Youth Group.
6:30 pm – Meet at Cherry Hill Ice Cream shop to get some Ice Cream
6:45 pm We will walk to West Market Square Park and discuss how you would like to have Youth Group to be like this year.
7:30 pm Ending our Kick-off
Details will then be posted for your information.