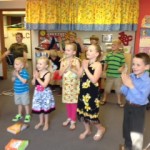 Faith Village (preschool-3rd Grade) – Wednesday at 6 p.m.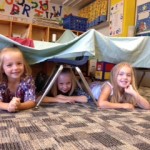 This is a time for praise, prayer and fun.
6:15-6:30 p.m.: Redemption Rockers in the Sanctuary
6:30-7:30 p.m.:
Hearing the Story (Listen to the Word of God)
Responding in Gratitude (Activities in response to the Word of God)
Loving and Serving God (Thanking God and a challenge to serve during the week.)
We hope you will join us for this community building time!
FAITH VILLAGE will Resume again on August 28th, 2019 
We had such an awesome time – invite your friends to joins us in the Fall!
---
ROCK – A Solid Place Just for 4th-6th Graders – Wednesday from 6:00 – 7:30 p.m.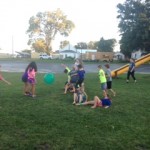 ROCK's desire is to minister to preteens by offering biblical teaching and wild programming that is built just for them.
6:00-7:00 p.m.: ROCK lesson in library or upstairs classroom
7:00-7:30 p.m.: ROCK games in Fellowship Hall
---
Jr. High
6:00-6:30 p.m.: Jr. high youth group in Fellowship Hall
6:30-7:30 p.m.: Confirmation in Fellowship Hall
Jr High Youth Group has completed its school year, and we will return again on August 28th, 2019!
---
Sr. High
Sunday Evenings at the Miller's Home

6:00 p.m.: Dinner and catching up from the week
6:30 – 7:30 p.m.: Bible Study and Prayer + Dessert
Check back soon for our Summer schedule.